Want to speak to a clinical specialist in
your area with questions about the pre to post operative journey involving a total laryngectomy?
Send an email to:
Please include your full name, city/state and specify if you are a patient, caregiver or health care provider.
CLINICAL MANAGER

Emily Poole, M.A., CCC-SLP
has specialized in adult acquired populations with an emphasis on voice restoration, dysphagia and head and neck cancer populations in all levels of care. Currently, Ms. Poole is the Clinical Manager at InHealth Technologies following time at Baptist MD Anderson Cancer Center, The Queen's Head & Neck Institute and Rush University Medical Center where she was a senior speech language pathologist and associate faculty member in their Communication Disorders program.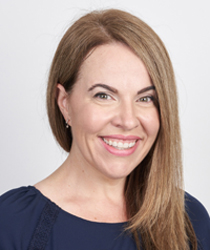 MID-ATLANTIC TERRITORY MANAGER 

Morgan Greve, M.A., CCC-SLP
has been a Clinical Specialist with InHealth Technologies in the US since October 2017, and since 2021, additionally began providing international clinical support.  She has both graduate teaching and clinical practice experience in the inpatient and outpatient settings, primarily evaluating and treating voice disorders and managing large caseloads of laryngectomy patients. She was most recently in clinical practice at the Vanderbilt Voice Center in Nashville, TN and has been adjunct faculty at Brescia University in Owensboro, KY since 2021.
Morgan completed her undergraduate degree and graduate degrees from Central Michigan University in Mount Pleasant, MI.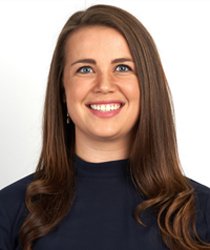 MIDWEST TERRITORY MANAGER

Elizabeth Lucarelli, M.S., CCC-SLP 
has been the Clinical Specialist with InHealth Technologies for the Midwest since January 2018. Prior to joining the InHealth team, Elizabeth spent 10 years working with various adult medical populations, both in acute care and outpatient settings. Most recently, she spent several years specializing in assessment and rehabilitation of patients with head and neck cancer at the James Comprehensive Cancer Center at The Ohio State University Wexner Medical Center in Columbus, OH.  Elizabeth completed her undergraduate degree at The College of Wooster in Wooster, OH and her master's in Speech-Language Pathology from Gallaudet University in Washington, DC.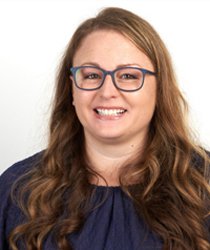 NORTHWEST TERRITORY MANAGER

Eliza Peoples, M.S., CCC-SLP
is a Clinical Specialist and the Northwest Territory Manager for InHealth Technologies. She has over twelve years of experience working in acute care hospital and outpatient settings. While at Medstar Georgetown Hospital in Washington, DC, Eliza specialized in head and neck cancer and total laryngectomy. She has lectured for speech pathology graduate programs and provided education to nursing, ENTs, SLPs, and other health care providers in the areas of dysphagia, head and neck cancer, total laryngectomy, and tracheostomy care. She received her undergraduate degree from Indiana University in Speech and Hearing Sciences and received her master's degree in Speech-Language Pathology from Gallaudet University in Washington, DC.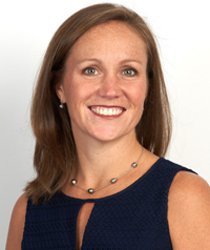 SOUTH TERRITORY MANAGER

Jenn Craig Starkweather, M.S., CCC-SLP
has over ten years of experience working in the hospital and outpatient settings with patients with voice disorders, head and neck cancer, and laryngectomy patients. She has served in multiple positions within healthcare, sharing her extensive knowledge and experience on evaluation, treatment and care throughout survivorship. Jenn is a nationally known speaker and educator within the speech pathology and laryngectomy community. She received her undergraduate degree from the University of Florida in Communication in Sciences and Disorders with interest in Gerontology and Spanish. Also, she received her Master's in Speech-Language Pathology from Vanderbilt University and completed her fellowship at the Nashville VA Medical Center. Jenn was in practice for several years at the Vanderbilt Voice Center, where she was responsible for the evaluation and treatment of several different voice disorders as well as head and neck cancer rehabilitation. She is currently the Senior Clinical Research Specialist and South Territory Manager at InHealth Technologies, a division of Freudenberg Medical. Jenn's clinical interests include comprehensive laryngectomy care, patient-centered outcomes, implementation of clinically applicable research, and improving access to care. She has participated and co-designed several research initiatives and authored peer-reviewed publications. She recently completed an additional Master's degree in Clinical Research, Organization and Management from Drexel University.