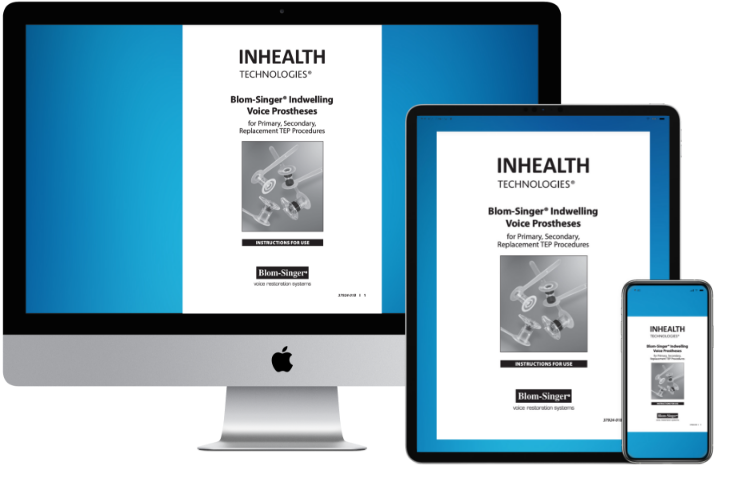 WELCOME TO INHEALTH TECHNOLOGIES'
ELECTRONIC INSTRUCTIONS FOR USE WEBPAGE.
You may use this page to download electronic versions of InHealth Technologies product Instructions for Use (IFU), and to learn instructions on how to request a paper version, both of which are available in 32 languages.
ALBANIAN, ARABIC-IRAQ, BULGARIAN, CHINESE-SIMPLIFIED, CROATIAN, CZECH, DANISH, DUTCH, ENGLISH, ESTONIAN, FINNISH, FRENCH-EUROPE, GERMAN, GREEK, HEBREW, HUNGARIAN, ICELANDIC, ITALIAN, JAPANESE, KOREAN, LATVIAN,
LITHUANIAN, NORWEGIAN, POLISH, PORTUGUESE-BRAZIL, ROMANIAN, RUSSIAN,
SERBIAN-LATIN, SLOVAK, SPANISH-EUROPE, SWEDISH, TURKISH.
USER—Instructions for Use
Select the Product Category, then choose the Product to access the Instructions for Use.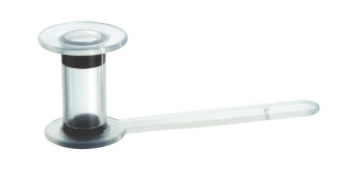 Blom-Singer® Voice Prostheses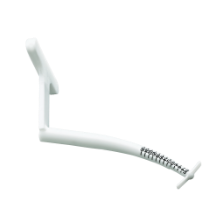 Blom-Singer® Voice Prostheses Accessories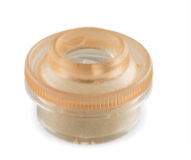 Blom-Singer® SpeakFree® HME Hands Free Valves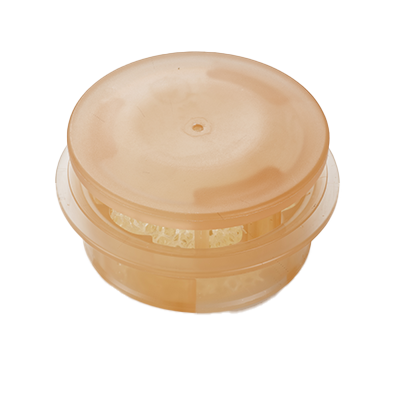 Blom-Singer® Heat and Moisture Exchange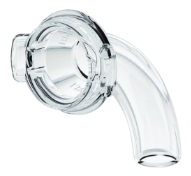 Blom-Singer® Laryngectomy Tubes and Supplies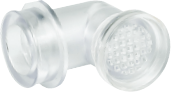 Blom-Singer® Stoma Protection and Accessories
MEDICAL PROFESSIONAL—Instructions for Use Manuals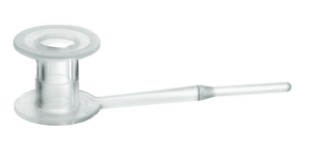 Blom-Singer® Indwelling Voice Prostheses
Paper IFUs are available upon request. In the US, to request a paper copy, please call 800-477-5969. International customers may request a paper copy of an IFU by emailing info@inhealth.com. Paper copies are free of charge and will be provided within 7 calendar days.